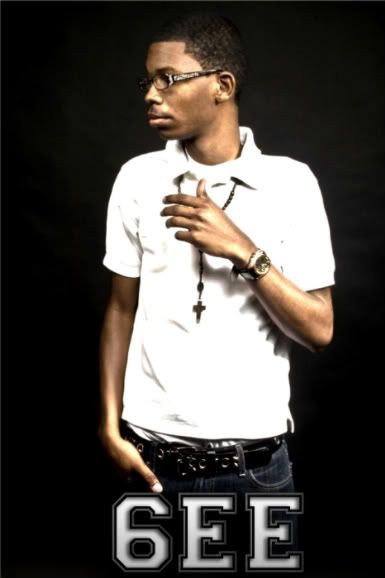 The Golden Age of Hip Hop was an impressionable moment for any rapper. It was fueled by innovation, originality, quality, diversity and influence. While the quality of rap music now has deteriorated into ring-tone rap, the characteristics of the Golden Age are infused in the makeup of Godfrey "Da God 6EE" Henry, native of Crown Heights in Brooklyn, New York.
6EE started exploring his lyrical talents in grade school by writing poetry. Inspired by legendary musical groups De La Soul, The Roots, The Fugees, and A Tribe Called Quest, poetry evolved into musical lyrics for 6EE. He attributes lyricists such as The Notorious B.I.G., Rakim, Nas and Jay-Z as role models that assisted in molding him as a rapper. 6EE began his career performing at talents shows in junior high school, Hip Hop showcases and participating in rap classes taught by underground musician M.C. K~Swift.
Throughout his quest for lyrical acquisitions, 6EE has built various musical relationships with artists such as A.C.E., Mac The Don, Ace Boogie, Stann Smith & P3-HeartagraM. Working closely with Stann Smith and P3, they have released a hit record entitled "Hello", which has received great reviews and downloads. 6EE and Stann Smith have also released a duet entitled "The Excitement".
6EE strives for success on a day-to-day basis and works hard at everything he does. As an Emcee, he uses his deep tone and witty wordplay to grace verses. He constantly looks for different rhyming patterns and subject matters to diversify his sound. To keep fans intrigued, he has a passion and love for different forms of music and would like to work with a variety of artists in the future.
Da God 6EE is currently a member of a new, influential Hip Hop duo "Genisys", with fellow New York rapper A.C.E. Together, the duo have launched a musical brand by the name of "TakeOver Entertainment". Since forming, Genisys has released a project named "Lyrical Exercise Vol. 1" and plan on releasing various bodies of work in the future. The duo embodies a fresh eccentricity, a rare quality found within current Hip Hop musicians.
6EE on MySpace:
Follow 6EE: